The first Non-Surgical Face lift Device
Cloud 9 has the only one in California!GGVG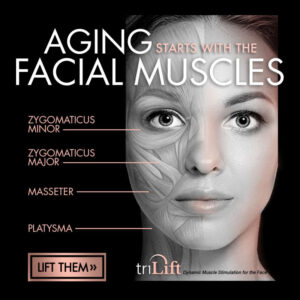 Get a FREE TNS Essential Serum
(human growth factor serum)
with the Purchase of 3 TriLift non-surgical face lift treatments
$2,000
(Save $1,895)
(Regular price $1,200 per treatment)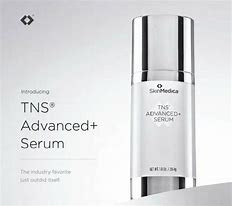 Is There Really Such A Thing As A Non-Surgical Facelift Machine?
The short answer is yes. With four to six triLift treatments, your patients will be able to achieve a an effect similar to a face lift and see results after just one treatment!
triLift is patent pending and is the first treatment in the market to use Dynamic Muscle Stimulation (DMSt) in sequence with two other modalities to tone healthy muscles, reduce facial wrinkles, smooth, and resurface the skin, achieving an effect similar to a face lift.
How Does Noninvasive Energy Based Treatment For The Face Work?
Unlike surgery, noninvasive energy based treatment for the face has minimal to no downtime and does not requires anyanesthesia or special preperation, while still achieving an effect similar to a facelift
triLift targets 3 aging elements simultaneously: structure, contour, and texture. It utilizes complementary technologies and energy sources to stimulate the natural rejuvenation process in each element:
It stimulates and activates the facial muscles with Dynamic Muscle Stimulation (DMSt) to achieve a well-defined, toned, and lifted look.
It thickens and strengthens the dermal layer to treat the facial wrinkles with third generation TriPollar® RF by regenerating collagen and elastin.