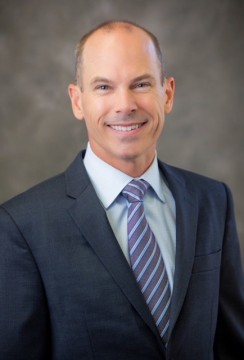 Board Certified Plastic Surgeon
Dr. Todd Rau M.D.
Board Certified Plastic Surgeon by The American Board of Plastic Surgery
Dr. Rau, who has come to be known as the "Jewel of the Inland Empire" to many of his patients and staff pride himself on the belief that all patients deserve a great plastic surgeon.
Dr. Rau is a Board Certified Plastic Surgeon who began his career in Plastic Surgery at Penn State University. Now he has a well-established private practice in Redlands. Dr. Rau has a reputation as a skilled surgeon in the areas of cosmetic and reconstructive facial and breast surgeries, along with body contouring procedures. Dr. Rau is working hard to better the lives of all of his patients.
PLASTIC SURGERY TRAINING
Pennsylvania State University Hershey Medical Center, Hershey, PA
7/03-6/05
GENERAL SURGERY TRAINING
St. Agnes and Johns Hopkins Hospitals, Baltimore, MD 7/98-6/03
UNDERGRADUATE EDUCATION
The University of California at Davis
Bachelors of Science in Biological Sciences, June 1992
MEDICAL EDUCATION
American University of the Caribbean
Doctor of Medicine, December 1997
CERTIFICATIONS
Board Certified in Plastic Surgery – 11/06
Board Certified in General Surgery – 11/04
California State Medical License
Pennsylvania State Medical License
United States Medical Licensing Examination Step 1 – 6/96
United States Medical Licensing Examination Step 2 – 8/97
United States Medical Licensing Examination Step 3 – 12/02
SURGICAL RESIDENCY TRAINING
Plastic Surgery, Penn State Hershey Medical Center, Hershey, PA
7/03-6/05
General Surgery, St. Agnes Hospital, Johns Hopkins Hospital,
Baltimore, MD 7/98-6/03