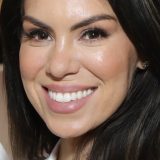 UPDATE: I started my skin journey with Kim about 3 years ago and she has totally transformed my skin. You can read my previous reviews to see what my skin looked like before Kim. I have continued with the PRP microneedling treatments every few months–trust me, you need this treatment in your life.
Now on to the Botox and Fillers. But first, let me preface this by saying that I have never experienced "aggressive" injecting by Kim, and she's injected me MANY times in the past 3 years. Some people are more sensitive than others. For my Botox appointments I'm usually running in during my lunch break and I appreciate the swiftness. I point out the areas that I would like addressed/whats bothering me and she knows exactly where and how much to inject. I've never doubted her skills because my results speak for themselves. She takes her time with me whenever I have questions or more to discuss but I've never felt rushed or like she was just looking to make a quick buck. EVER.
Now onto the results and my recent treatments–I tend to squint and frown a lot when im studying which had recently lent forehead lines even when I wasn't trying. My eyes had also started to look tired no matter how much eye cream/serum I used. A little under eye filler and Botox to fix my forehead lines, squinty eye lines, and a little brow lift. My eyes opened up and I look more awake now. Kim restores the youth in my face and I can never be without her!!!