INVISA-RED TECHNOLOGY
FDA CLEARED laser light therapy that is CLINICALLY PROVEN to provide weight reduction, fat reduction, and inch loss.
Invisa-RED is also great for reducing cellulite, fading stretch marks, and body contouring. It is currently the ONLY technology that can do all these services with one machine. The best part, you can see INSTANT results!
Weight Loss
Individualized Programs
Nutrition and Education
Increased Metabolism
Lower Your Stress & Cortisol
Body Contouring & Aesthetics
Cellulite Elimination
Stretch Mark Fading
Wrinkle Reduction
Increased Collagen Production
Skin Tightening
Improved Circulation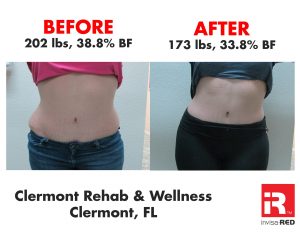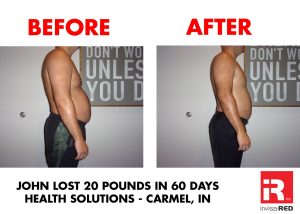 Research shows that patients using Invisa-RED can lose 4-8 pounds in 30 days, without altering their diet or exercise. However, patients following a healthy lifestyle can lose up to 10-20 pounds in 30 days.
Clinical trial info – Click here. 
Diet and supplementation will be discussed during each consultation. Invisa-RED also offers a meal replacement and supplement program for patients needing to simplify their routine. This is an additional cost from the laser machine.
How It Works
Invisa-RED technology uses both red and infrared light to stimulate cellular respiration, lymphatic function, and metabolism through the production of adenosine triphosphate (ATP). In short, this causes our body to burn fat for fuel, and between 1200-1500 calories per treatment! It is the tool that you need to help accelerate your progress or fight trouble areas that do not seem to improve. In addition to its effects on fat loss, Invisa-RED stimulates collagen production and helps to reduce wrinkles or cellulite and fade stretch marks.
How Is Invisa-Red Different From Traditional Red-Light Therapy?
This technology is unique due to its dual coherent laser wavelengths that allow the light to penetrate deep into the subcutaneous (fatty) layers. Regular lipo lasers or "red light therapy" only utilize one of these wavelengths and therefore, only penetrates the top layers of our skin. While this is helpful for fine wrinkles, it does not influence cellulite, stretch marks, or fat layers. Therefore, invisa-RED technology is superior.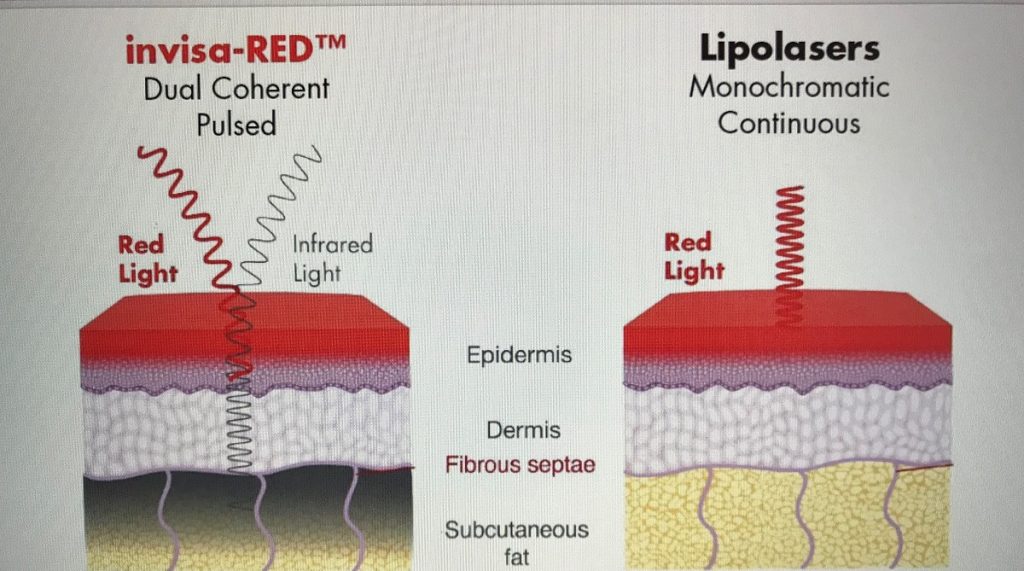 What To Expect:
Getting your Invisa-RED treatment is painless and relaxing. You will get to relax for 20 minutes on a comfortable table, in a treatment room with calming music. We encourage patients to take this time for themselves, to relax without the distractions of the modern world. You can reduce your stress and fight fat, cellulite, and stretch marks at the same time!
Invisa-RED is FDA cleared for any part of the body besides the face. Common treatment areas include the stomach, love handles, arms, thighs, neck, and back.